Portugal Space 2030: Planning the future @ ESA Space Solutions Portugal Anniversary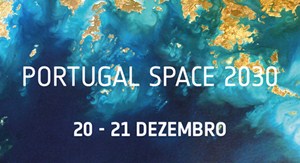 We are delighted to invite you to our Portuguese Space Solution Centre anniversary celebration, on the 20th and 21st December, at Instituto Pedro Nunes, in Coimbra, Portugal.
The event, with the collaboration of Portuguese Foundation for Science and Technology (FCT) and Ciência Viva – the Agency for Scientific and Technological Culture, will focus on the achievements of the Portuguese Space Solution network, mainly the start-ups from the Business Incubation Centre, Business Application projects and national technology transfers; and on the future markets powered by space in the context of the Portuguese Space Strategy (www.ptspace2030.pt) with emphasis on international cooperation.

Below you can see a draft program for both days:
***
DECEMBER 20th
15:00 - Welcom & Reception @ IPN, C building
15:10 - ESA BIC Portugal new start-ups Wall of Fame
15.30 - Reception @ IPN, D building with Tech Transfer demonstrators
16:00 - Anniversary Opening ceremony
16:15 - ESA TTPO
16:30 - ESA Space Solution PT milestones & achievements
16:45 - ESA BIC PT new incubatees
17:00 - Small ARTES Apps 2017 projects
17:10 - ESA BIC PT 2017 alumni round table
17:40 - Closing remarks
17:45 - Networking event supper
***
DECEMBER 21st
09:00 - Welcome & Reception @ IPN, D building
09:15 - Opening by IPN President of the Board of Directors and Regional Secretary of Azores Regional Government
09:30 - New Space & Atlantic Launch Services (OHB / MT Aerospace; Orbex; CEIIA / Omnidea; PLD)
10:30 - Portuguese Science & Technology Minister
10:45 - ESA General Director
11:00 - Space for Education & Developing Capabilities for Space within
International partnerships (Ciência Viva; Edisoft; MIT-Portugal Program; UT-Austin Program)
11:30 - Coffee break & Tech Transfer demo corner
12:00 - Space Rider and the new potential opportunities for pharma (Avio / Thales Alenia Space Italy; Hovione; Bial)
12:30 - Future markets powered by Space (Spin.Works; Sogrape; LSE Space - EUMETSAT; Critical Software)
13:00 - Closing remarks

***
Attending the event is free, however the selected venue has limited capacity. Therefore we highly encourage you to confirm your participation by filling out the registration form https://goo.gl/8LHDuH.
For any questions please send an e-mail to space@ipn.pt